By Nancy Woo
Just in case you can't get enough Arcade Fire, you'll heat up from this one:

Arcade Fire is set to release a deluxe CD/DVD version of
The Suburbs
, their third and most recently released full-length album, on August 2nd. Love the album? So did the people of the Grammys - it won Album of the Year for 2010. And this release is just in time to celebrate
The Suburbs'
very first birthday!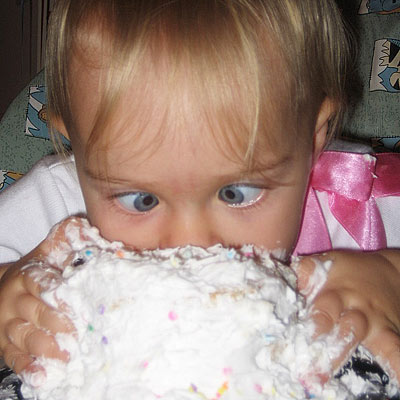 Go ahead and dunk your face in it.

You can pre-order

Scenes from the Suburbs

,which includes a CD with expanded tracks and a DVD with exclusive footage from music videos and a companion documentary, and more, but that's the gist of it. Plus, you'll get a booklet with lyrics and over 80 photos so you can really go crazy in your love for this phenomenal multi-instrumental Canadian
indie rock
band.
Arcade Fire will be at San Francisco's summer music festival, Outside Lands, on August 14th.
Don't stop the love.