Time to Get Your Summer 'Tude On
It's smack dab in the middle of July and here in Long Beach, CA, the everlasting sun never wanes. The beach, which stretches for miles in every direction, is a rainbow of umbrellas, packed full of lotion-drenched families whose children yelp like hyenas as they jump across the hot sand (but no one yelps louder than me - that sand is seriously like 200 degrees).
Even at night you can feel the sticky sweat congealing with rogue bunches of sand buried somewhere inside forgotten crevices.
Yelp!
Barbecues, bonfires, picnics, chicken salad and soda; early morning surfers zipping up into their seal costumes and riding the passion of the sea; cyclists, runners and strollers gliding down a long stretch of coast at sunset; loud stereos (or iPods) playing the tunes of the day; and this is summer.
Forget that it says Tourism Australia, these folks are from LA...
But if you don't quite have your summer 'tude on like these happy Australians (I mean Angelinos), I've got a little summer music mix to help you out. To celebrate the season, I've put together a playlist of some especially beach-themed, chill-inducing, fun-in-the-sun, recent indie surf rock videos, just to get that carefree mojo working if it hasn't quite kicked in yet. It's lean times these days, but that's no reason not to lay out in the sun and soak up those rays. Why? Because Sheryl Crow says so.
So if you want to look like this, read on.
Whether you're a beach bum or not, these next 6 music videos might inspire the urge to lay out near the closest body of cool water, grill up some hot dogs or simply get outside and run around. Most of these videos are just a bunch of kids goofing off - exactly what summer is meant for.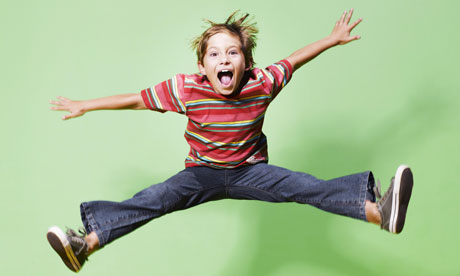 Your goal is to jump like this by the end of this playlist.
1. These kids, the Tijuana Panthers, are all about "Summer Fun." Not to play favorites or anything, but they are from Long Beach, and hey! There's the Queen Mary, there's the Aquarium, and whoa, there's my house, with me in front of it waving! (Ahem.) The Tijuana Panthers somehow found the time between skating, surfing and partying to record and release their first LP called Max Baker in late 2010. If you like their stuff, check out their website, tijuanapanthers.com and resist the urge to throw the biggest and baddest house party the world has ever known (but if you do, you know where to find me).
2. Now this band (as well as the next) takes the beach thing to the next level in their name. Nathan Williams, or Wavves, is a "noise pop" artist from San Diego, and here's his song "King of the Beach." Wavves has three albums out, the most recent by the same title as the song. This music video was created by a fan, but I thought it quite good, even better than the original, especially in terms of evoking that summer 'tude. And that's what this is all about, isn't it? If you like Wavves, they're right here at wavves.net. If you look hard enough, you can find me wearing my "Queen of the Beach" crown.
3. If someone were cruelly holding my poolside margarita hostage and asking for my favorite song of the set, I might just have to admit that this song by Best Coast would be it. Not only because Ronald McDonald is flipping burgers on a barbecue as the adorable Bethany Cosentino kicks back on a lawn chair, but it just all comes together so well, like a heart placidly burning. So which is the best coast? Since they're from Los Angeles, I'm going to go out on a limb and say they mean the west (although, Cosentino is from New York and spent some time traveling coast to coast...but no, it couldn't be...). Surf pop artist Best Coast debuted their first album Crazy For You just about a year ago. Get some more at bestycoasty.blogspot.com.
4. These videos are in no particular order, because the absolute wackiness of this next video by Shannon and the Clams could take the cake in any competition. It would probably even win in the "cutest cat" contest. This Northern California surf punk band takes their video cam to the Santa Cruz Beach Boardwalk as they embark on a "Hunk Hunt" and dance around like real happy little clams. Watch out, they're looking for you. Shannon and the Clams was featured as our Artist of the Month and they have a few albums out already, so if you dig it, click that link. You already know I do.
5. Now these guys, Japanese Motors, actually have a pro surfer in their line-up, vocalist Alex Knost. From Costa Mesa, CA, they are obviously experts on the Southern California summer, especially that bit about the 405. (Side note, much of the 405 freeway is closed this weekend because they're blowing up the bridge at Sepulveda, an undoubtedly catastrophic event that is being touted as "Carmageddon.") Anyway, forget about traffic and sing along to this song, "Single Fins and Safety Pins." Japanese Motors have been around since 2006 and can be found at their Myspace page.
6. Last but not least, The Drums are going to finish out our set here with a song appropriately titled for this theme, "Let's Go Surfing." The Beach Boys might start playing in your head right away, and by the way, if you're wondering why they're not on this list, it's because I relinquished my badge as Captain Obvious. A simple video, "Let's Go Surfing" nonetheless conjures up pleasant images of the beach at night - a totally different realm to explore. Maybe you're feeling adventurous now. Emerging in 2009 with a beach pop EP called Summertime!, the Drums can now be found at thedrums.com.

Well, that's all for now. I hope you enjoyed the playlist and the videos, and maybe you're like a detective hot on the trail of one of your favorite new artists, or maybe you're just getting your relax back.
This list is by no means complete, so if you as readers or musicians have anything to add to this compilation, I would love for you to share, and I might even add it, transforming this into a super list. E-mail your suggestion and a name you go by to media@onlinerock.com.
And have a surf rockin' summer.